NAV TechDays 2017
NAV TechDays is the name of a conference, organized by mibuso.com. The goal of this conference is to offer 2 days full of – technical only and highly relevant – sessions, related to Microsoft Dynamics™ NAV.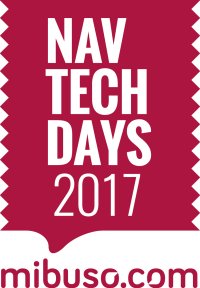 NAV TechDays is the place where some of the best developers and leading business owners cross paths, exchange ideas, find partners and conceive projects. It is where community ties are strengthened and where boundaries will be broken. It is where you want to be to make things happen. If you are passionate about Microsoft Dynamics NAV, then you need to be at NAV TechDays!
The 7th edition of this conference will be held in Antwerp (Belgium) on Thursday 16 & Friday 17 November 2017, with 2 pre-conference days packed with workshops on Tuesday 14 & Wednesday 15 November.
Look at our conference website for the session abstracts: https://www.navtechdays.com/2017/sessions.
Registrations are closed.
All news