witNAV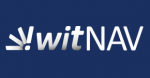 Manage your business with witNAV and increase your company efficiency, productivity and time optimization.
We provide the user with the most dynamic and fast experience using the latest innovative technologies in the sector. You can see your data from Dynamics NAV ® on your devices. With witNAV you can edit panels from configurable backend.
Discover the witNAV functionalities, from stock control to product management and promotions. You will always have your updated catalogue, reviews and statistics available online and offline.
We offer a lifetime free license, so you can try the tool without any cost. Pay only for device license. You can add additional salespersons at any moment, and them will only have to download the App.
Install the software to start enjoying all its advantages, first license is free.
http://www.witnav.net/