This website exists 20 years
On 7 June 1999, I registered the domain mynavision.net . Later, this was renamed to mibuso.com (MIcrosoft BUsiness SOlutions).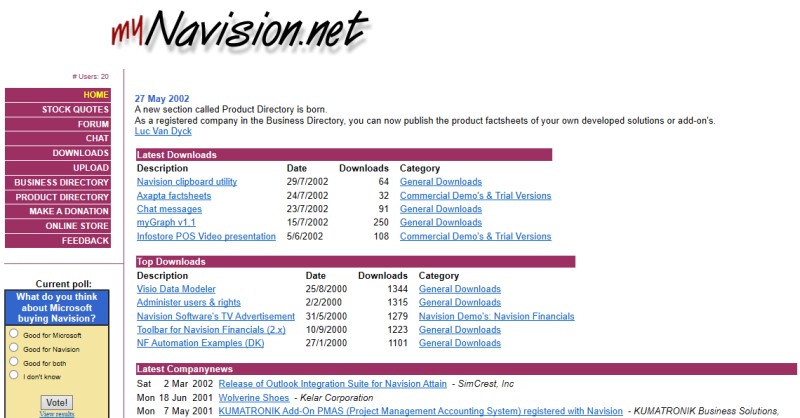 You can read more about the history here.
I recreated some pages from the original site. Join me in a trip back to memory lane: https://www.mynavision.net .
Regards,
Luc Van Dyck
webmaster mynavision.net/mibuso.com
All news